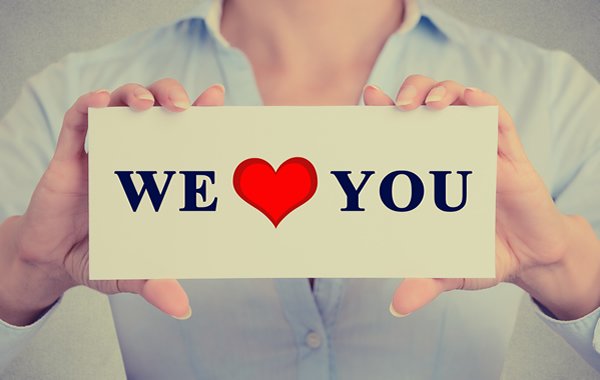 What the heck are a number and a heart-based marketer, and what is the difference?
I have to admit that I have been a number based marketer for many years. Ever since I started doing affiliate marketing I have been relying on data and not humans.
For me making money online was all about finding the right buying keywords. The keywords with as little competition as possible, and then to create a site and make some money on it.
These years a lot of changes are happening, and search engines are getting smarter. For marketers, it means that we have to adapt accordingly if we want to stay on top of our game.
You probably have to switch from number based marketing to heart-based marketing.
But no worry, you may end up like what you are doing even better.
Number Based Marketer
If you have been doing internet marketing for a couple of years. Mainly by ranking websites on Google using various SEO techniques. You are likely to be a number based marketer just like me.
A number based marketer is when you focus on driving traffic to your sites. Your focus is to get your conversion rates as high as possible, without thinking too much about the human behind the action.
To drive traffic and conversions, you are using various SEO techniques for creating backlinks to your site. It will make Google see your site as more relevant than your competitors.
For years, this approach has been the essence of affiliate and internet marketing. You could create a crash and burn site, that for a period, could slip through Googles many algorithm changes.
The Fred Algorithm
The 8th. of March 2017 Google launched a new algorithm called Fred. What is interesting about this update is that it targets websites where the content is centered around affiliate links and ads. The content here is very thin and doesn't give your audience a lot of value. The only purpose is to make the user take an action that will lead him to an offer.
Sites that got hit by the Fred algorithm lost up to 95% of their traffic overnight. The only options to recover is to rewrite the content and hope that Google will have mercy on your website.
Just like other updates such as Penguin and Panda, I am pretty sure that the Fred algorithm will strike again. The engineers at Google will tweak the Fred algorithm and make it more powerful. It will be able to wipe out more affiliate sites in the future. Sites that doesn't give the user any value and only comes with buying intent.
The engineers at Google will tweak the Fred algorithm and make it more powerful. It will be able to wipe out more affiliate sites in the future. Web sites that don't give the user any value and only comes with buying intent.
So maybe you feel safe now. But I believe you have to be careful with your content if you are a number based marketer.
Earlier Google was only able to target these sites manually. A manual reviewer would give the site a penalty if the content was too thin with no value. Now it is an algorithm taking care of this issue.
What is a Heart-Based Marketer
Mari Smith, one of the most qualified Facebook marketing experts talked about number based and heart-based marketing at the Social Media Marketing World Summit in San Diego the 22-24 of March 2017.
And us affiliate marketers introverts, as well as extroverts, can learn a lot from Mari Smith and social media marketing.
I am not saying we from now on have to go 100% Facebook and forget about our WordPress blogs, Web 2.0, etc. (Marketers here are having hurdles in the future).
But we can learn to engage better with our audience, care for them and get them to know better.
With heart-based marketing, you sincerely want to help your audience solving a problem. Either because you are an expert in a particular field or because you have been struggling with the same issues.
Obviously, you can have other reasons to help people as well, but a heart-based marketer sincerely wants to help its audience.
Why Not Just Sell Them Something and Move on to The Next Customer?
Because the more you care for your audience the most trust are you going to create. A trustful relationship that will lead to sales later on.
Imagine you are an affiliate marketer selling weight loss products. Wouldn't it be magic if your audience kept coming back to you in January when it was time to lose weight, asking for your advice?
You can provide the latest news in weight loss to them and that way selling a few products year after year!
The Golden Rule
The golden rule with heart-based marketing is:
"The happier you will make people, the more money you will make."
But, don't get blinded by money, your true happiness as a marketer is by helping people and create value for them. Money is only a tool.
Also remember, when you are able to create a positive emotional experience with your visitors, you will get other benefits such as
Getting them to interact or buy again
Likely to recommend you to friends
Will forgive you if you screw up
Not even an email opt-in list can do that for you, a click on the opt-out and you are gone forever.
Your Audience Have Names
You are probably familiar with Google Adwords, analytics, and a couple of other tools. They give you all the that are able to give you statistics, keywords, and demographics about your audience.
For all marketers, it is a good idea to have a good grip on your audience, their demographic, and what keywords that may trigger them to perform an action.
But with heart-based marketing you take it a step further, you seek to interact with them as much as possible. Get to know them, remember their names and who they are.
Social Media
Is one of the most effective tools you can use when you as a heart-based marketer want to connect and engage with your audience. You may already have a Facebook Fan page, a twitter account, and other social media tool connected to your website. But, you are you using them to engage with your audience, or are you just posting the regular updates everybody else is doing?
Look for the questions people are asking in your niche, and use social media to connect with your audience answering these questions. Engage better by asking your audience questions as well, and they will get back to you.
What Social Media Platform to Choose?
Facebook is the most used social media platform. But it is not necessary the platform you should choose when you want to engage with your audience.
First, Let's say you have a tech gadget site where you review the newest cameras, drones etc. Here Youtube and Instagram may be a better choice of social platform for you, than using Facebook.
You can use these platform for posting cool pictures, and videos and use them to engage with your audience.
Secondly, Facebook is getting overcrowded, and their news feed is running out of inventory. It means less than 10% of your followers are going to see your post, unless you pay for advertisement.
My advice is, be open to new social media channels and experiment to see what works for you.
Don't Throw Your Audience In Your Jungle of Social Media Sites
It is always nice to get a like, a new follower, or a superfan on one of your social media accounts. But you need to develop a plan on how to engage with them.
Remember, many social media sites are starting to get overcrowded and it may not be a benefit to you, if a visitor moves from your website to your Facebook Fan page, clicking the like button.
You have much more control keeping them on your website and getting their email.
When using social media as a heart-based marketer make sure that your funnel, your audience moves from Facebook to your website.
Getting Likes is Not That Powerful Anymore
Many social media marketers have been focusing on a number of likes on Facebook they can scrape together. For sure with likes, you can scratch your back and tell yourself how popular you are. But, they are not going to give you many benefits when it comes to engaging with your audience.
First, people push likes on whatever they see on Facebook, so the value of a like is lower. Second, less than 10% of people liking your pages are going to see future posts from you. A prediction is telling that this number will lower to less than 1% in the future.
So once more, as a heart-based marketer, your own website is the best place to interact with your audience.
How to Become a Heart-Based Marketer
So how do you become a good heart-based marketer? As we discussed earlier, you sincerely want to help people solving an issue.
Your starting point as a heart-based marketer is to work with either your passion, hobby, or interest. Something you know a lot about or want to learn more about.
What If The Space For My Passion is Already Overcrowded?
If the space for your passion is filled up, you have a couple of options. I am pretty sure that your audience rather wants to deal with a heart-based marketer than a numbers marketer.
So if everyone in your space is number based marketers, you will have an advantage being heart-based. I am confident that Google will reward as well.
Second, let's say you love watches and want to make a passionate site about watches. It is a very competitive space and you will meet some very hard competition.
To stay in the watches niche, you just become more specific, just like the old days using keyword tools. So your space can be sub niches like Oversized watches, digital watches, Tag Heur Vintage watches, etc.
Third, you can also decide to switch your marketing channel. Instead of using websites, you can make YouTube videos, Quora or other options.
Still, Think In Numbers But
You will still need your estimates, your keyword lists, demographic. But as a heart-based marketer you have to focus a lot more on the content you are making.
Make sure to provide useful information that users find useful and will give them a good experience. It is no matter whether they want to follow you or not.
A golden rule here is:
"Make Sure to Give Your Audience Your Best Content"
How Do I Create Valuable and Useful Content For My Audience?
First, if you know a lot about your topics just start writing. Your audience will follow you automatically.
If you have doubts what to write about, you can use http://bloomberry.com/ or https://www.quora.com/. These sites are great to research what type of questions people are asking regarding your niche.
Helping people with their question and adding an extra dimension to the answer is always a good place to start.
Writing This Article
My mission writing this article was not doing any number based marketing researched at all. I don't even think there are any monthly searches on the keyword heart-based marketing. With this article, it is my sincere intention to be a heart-based marketer. I hope that you got some good valuable information out or reading it.
Feel free to leave a comment below.